Michael Alperovich, MD
Assistant Professor of Plastic Surgery
Yale University School of Medicine
Connecticut, USA
Email:  alperovich@post.harvard.edu
Phone: (203) 895-5060
Education
| | | | |
| --- | --- | --- | --- |
| Institution and Location | DEGREE | Year | Field of Study |
| Harvard University | MA | 2004 | Bachelor of Arts in Biology, Cambridge |
| Oxford University | MSC | 2007 | Master of Science in Biology |
| Johns Hopkins University School of Medicine | MD | 2009 | Doctor of Medicine |
Biography
A native of Connecticut, Dr. Michael Alperovich was recruited back to the state after spending the past seven years practicing in New York City. He is a magna cum laude graduate of Harvard University, attended the University of Oxford for graduate school receiving Distinction honors, and graduated Alpha Omega Alpha from the Johns Hopkins School of Medicine. Dr. Alperovich completed an integrated plastic surgery residency and a craniofacial fellowship at New York University's Department of Plastic Surgery.
He has authored over thirty peer-reviewed publications and multiple plastic surgery book chapters. A two-time recipient of the Blair Rogers research award during training, he has presented nationally and internationally in the areas of autologous and implant-based breast reconstruction and craniofacial surgery. He serves on the Editorial Board of two plastic surgery journals, Plastic and Aesthetic Research and Breast Diseases Research, as well as contributes as an ad hoc reviewer for several other journals.
Research Interest
Cleft lip, cleft palate, ear deformities, microtia reconstruction, facial trauma, rhinoplasty (aesthetic and functional), craniofacial disorders, Pierre Robin sequence, Treacher Collins syndrome, and facial aesthetic surgery.
Scientific Activities
Positions and Honors
| | |
| --- | --- |
| 2003 | John Harvard Scholarship |
| 2004 | Dunster House Athlete of the Year |
| 2004 | magna cum laude awarded by Harvard University for a Bachelor of Arts degree |
| 2006 | United States Rotary Ambassadorial Scholarship |
| 2007 | Distinction awarded by the University of Oxford for a Master of Science degree |
| 2009 | Max Kade Fellowship from the American Austrian Foundation |
| 2009 | Alpha Omega Alpha Honor Medical Society |
| 2014 | Blair Rogers Research Award |
| 2015 | Blair Rogers Research Award |
Publications
Levin BE, Dunn-Meynell AA, McMinn JE, Alperovich M, Cunningham-Bussel A, Chua SC Jr. A new obesity-prone, glucose-intolerant rat strain (F.DIO). Am J Physiol Regul Integr Comp Physiol 2003 285:R1184-91.
 Pietramaggiori G, Liu P, Scherer S, Kaipainen A, Prsa MJ, Mayer H, Newalder J, Alperovich M, Mentzer SJ, Konerding MA, Huang S, Ingber DE, Orgill DP. Tensile forces stimulate vascular remodeling and epidermal cell proliferation in living skin. Annals of Surgery 2007 246(5):896-902.
Alperovich M, Schreiber JE, Singh NK. Infection following augmentation gluteoplasty in a pregnant patient. Aesthetic Surgery Journal 2007 27(6):622-25.
Alperovich M, Neuman MI, Willett WC, Curhan GC. Fatty acid intake and the risk of communityacquired pneumonia in US women. Nutrition 2007 23(3):196-202.
Pietramaggiori G, Scherer SS, Mathews JC, Alperovich M, Yang H-J, Neuwalder J, Czeczuga JM, Chan R, Wagner C, Orgill DP. Healing modulation induced by freeze-dried platelet rich plasma and micronized allogenic dermis in a diabetic wound model. Wound Repair Regen 2008 16(2):218-25.
Pietramaggiori G, Yang HJ, Scherer SS, Kaipainen A, Chan RK, Alperovich M, Newalder J, Demcheva M, Vournakis JN, Valeri RC, Hechtman HB, Orgill DP. Effects of poly-N-acetylglucosamine (pGlcNAc) patch on wound healing in db/db mouse. Journal of Trauma 2008 64(3):803-08.
Pietramaggiori G, Scherer SS, Alperovich M, Chen B, Orgill DP, Wagers AJ. Improved cutaneous healing in diabetic mice exposed to healthy peripheral circulation. J Invest Dermatol 2009 129(9):2265-74.
Tanna N, Broer PN, Weichman KE, Alperovich M, Ahn CY, Allen RJ Sr, Choi M, Karp NS, Saadeh PB, Levine JP. Microsurgical breast reconstruction for nipple-sparing mastectomy. Plast Reconstr Surg 2013 131(2):139e-47e.
Alperovich M, Tanna N, Samra F, Blechman KM, Shapiro RL, Guth AA, Axelrod DM, Choi M, Karp NS. Nipple-Sparing Mastectomy in Patients with a History of Reduction Mammaplasty or Mastopexy: How Safe Is It? Plast Reconstr Surg 2013 131(5):962-67.
Alperovich M, Lee ZH, Friedlander PL, Rowan BG, Gimble JM, Chiu ES. Adipose Stem Cell Therapy in Cancer Reconstruction: A Critical Review. Ann Plast Surg 2014 Suppl 1:S104-07.
Alperovich M, Choi M, Frey JD, Karp NS. Reconstructive Approach for Patients with Augmentation Mammaplasty Undergoing Nipple-Sparing Mastectomy. Aesthetic Surgery Journal 2014 34(7):1059-65.
 Alperovich M, Ayo D, Staffenberg D, Sharma S. Lipoblastoma of the Hand and Cleft Palate: Is There a Genetic Association? Journal of Craniofacial Surgery 2014 25(2):e189-e191.
 Alperovich M, Choi M, Frey JD, Lee ZH, Levine JP, Saadeh PB, Shapiro RL, Axelrod DM, Guth AA, Karp NS. Nipple-sparing mastectomy in patients with prior breast irradiation: are patients at higher risk for reconstructive complications? Plast Reconstr Surg 2014 134(2):202e-06e.
Alperovich M, Choi M, Karp NS. Reply: Nipple-sparing mastectomy in patients with a history of reduction mammaplasty or mastopexy: how safe is it? Plast Reconstr Surg 2014 133(5):716e.
Vyas RM, Alperovich M, Spano M, Staffenberg DA. The Adorability of the Ipsilateral Oblique View in Unicoronal Craniosynostosis: A Silver Lining for Families. Plast Reconstr Surg 2014 134(2):339-41e.
Alperovich M, Vyas RM, Staffenberg DA. Is craniosynostosis repair keeping up with the times? Results from the largest national survey on craniosynostosis. Journal of Craniofacial Surgery 2015 26(6):1909-13.
Alperovich M, Reis SM, Choi M, Karp NS, Frey JD, Chang JB, Axelrod DM, Shapiro RL, Guth AA. Cost Analysis of Intraoperative Subareolar Frozen Section during Nipple-Sparing Mastectomy. Ann Surg Oncol 2016 23(2):490-93.
Frey JD, Alperovich M, Weichman KE, Wilson SC, Hazen A, Saadeh PB, Levine JP, Choi M, Karp NS. Breast Reconstruction Using Contour Fenestrated AlloDerm: Does Improvement in Design Translate to Improved Outcomes? Plast Reconstr Surg Glob Open 2015 3(9):e505.
 Vyas RM, Alperovich M, Grayson BH, McCarthy JG, Rodriguez ED. From multidisciplinary to interdisciplinary to transdisciplinary care: an evolution in craniofacial surgery. Plast Reconstr Surg 2015 135(4):796e-97e.
Alperovich M, Harmaty M, Chiu ES. Treatment of Nipple-Sparing Mastectomy Necrosis Using Hyperbaric Oxygen Therapy. Plast Reconstr Surg 2015 135(6):1071e-72e.
 Alperovich M, Choi M, Karp NS, Singh B, Ayo D, Frey JD, Roses DF, Schnabel FR, Axelrod DM, Shapiro RL, Guth AA. Nipple-sparing Mastectomy and Sub-areolar Biopsy: To Freeze or not to Freeze? Evaluating the Role of Sub-areolar Intraoperative Frozen Section. Breast J 2016 22(1):18-23.
 Frey JD, Alperovich M, Kim JC, Axelrod DM, Shapiro RL, Choi M, Schnabel FR, Karp NS, Guth AA. Oncologic Outcomes after Nipple-Sparing Mastectomy: A Single-Institution Experience. J Surg Oncol 2016 113(1):8-11.
Alperovich M, Frey JD, Shetye PR, Grayson BH, Vyas RM. Breast Milk Feeding Rates in Patients with Cleft Lip and Palate at a North American Craniofacial Center. Cleft Palate Craniofac J 2016 Apr 4.
Alperovich M, Golinko MS, Lee ZH, Runyan CM, Staffenberg DA. Parental Perceptions of Neurodevelopment in Toddlers Following Craniosynostosis Repair. Journal of Craniofacial Surgery 2016 27(4):835-38.
Alperovich M, Frey JD, Potts MB, Riina HA, Staffenberg DA. Applying Craniofacial Principles to Neurosurgical Exposures in Cerebrovascular Aneurysm Repair. Journal of Craniofacial Surgery 2016 27(4):1077-79.
Massie JP, Runyan CM, Stern MJ, Alperovich M, Rickert SM, Shetye PR, Staffenberg DA, Flores RL. Nasal septal anatomy in skeletally mature patients with cleft lip and palate. JAMA Facial Plast Surg 2016 18(5):347-53.
Farber SJ, Runayn CM, Stern MJ, Massie JP, Alperovich M, Flores RL. Outpatient Alveolar Bone Grafting. J Craniofac Surg 2016 27(7):1661-64.
 Choi M, Frey JD, Alperovich M, Levine JP, Karp NS. "Breast in a Day": Examining Single-Stage Immediate, Permanent Implant Reconstruction in Nipple-Sparing Mastectomy. Plast Reconstr Surg 2016 138(2):184e-91e.
29) Golinko MS, LeBlanc EM, Hallett AM, Alperovich M, Flores RL. Long-term Surgical and Speech Outcomes Following Palatoplasty in Patients with Treacher-Collins Syndrome. J Craniofac Surg 2016 27(6):1408-11.
 Frey JD, Alperovich M, Levine JP, Choi M, Karp NS. Does Smoking History Confer a Higher Risk for Reconstructive Complications in Nipple-Sparing Mastectomy. Breast J 2017 Jan 18. Michael Alperovich, M.D., M.Sc. 4
Plana NM, Massie JP, Stern MJ, Alperovich M, Runyan CM, Staffenberg DA, Koniaris LG, Grayson BH, Diaz-Siso JR, Flores RL. The Drivers of Academic Success in Cleft and Craniofacial Centers: A 10-Year Analysis of over 2000 Publications. Plast Reconstr Surg 2017 139(2):450-56.
 Serebrakian AT, Golinko MS, Alperovich M, Runayn CM, Staffenberg DA. Efficacy of Standard Costochondral Grafting in Patients with Bilateral Craniofacial Microsomia. J Craniofac Surg 2016 27(7):e673-e676.
Alperovich M, Brecht LE, Warren SM. Discussion on: Nasoalveolar Molding Therapy for the Treatment of Unilateral Cleft Lip and Palate Improves Nasal Symmetry and Maxillary Alveolar Dimensions. J Craniofac Surg 2016 27(8):1983-84.
Frey JD, Alperovich M, Ahn CY, Allen RJ. Stacked Microsurgical Autologous Flap Breast Reconstruction is an Ideal Option after Unilateral Nipple-Sparing Mastectomy. J Reconstr Microsurg Open (in press).
Alperovich M, Bekisz JM, Thanik VT. Medical Modeling for Precision Ulna Reconstruction Using a Microvascular Fibula Free Flap. HAND (in press)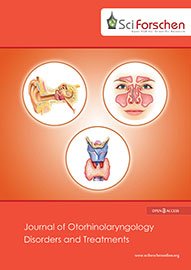 ---