Arnaldo L Rivera, MD
Associate Professor of Otology/Neurotology
Department of Otolaryngology – Head & Neck Surgery
University of Missouri
Columbia, Missouri, USA
Phone: (573) 882-8175, Email: riveraal@health.missouri.edu
Education
Institution and Location

DEGREE
(if applicable)

Year

Field of Study

Interamerican University of Puerto Rico, San Juan, PR

B.S.

1984-1988

Biology

University of Puerto Rico, San Juan, PR

M.D

1995-1999

National Naval Medical Center, Bethesda

MD

     1999-2000

General Surgery Internship

National Capital Consortium, Washington DC

2002-2006

Otolaryngology Residency

Northwestern University Hospital, Chicago, IL

2006-2008

Neurotology
Biography
Dr. Rivera accepted the positon of Associate Professor of Clinical Otolaryngology—Head and Neck Surgery at University of Missouri in 2014, after serving 16 years in the US Navy. While in active duty, he trained residents on surgical skills.

Born and raised in Puerto Rico, Dr. Rivera received his Medical Degree from the University of Puerto Rico in San Juan.

Dr. Rivera is board certified in both Otolaryngology and Neurotology. He has participated in Humanitarian Missions in eight different countries. His clinical interests include deafness, cochlear implants, tumors of the skull base, and facial nerves.
Dr. Rivera authored multiple published peer reviewed journal articles and book chapters. Moreover, he is a member on the FDA panel for ENT.
Research Interest
Facial Nerve Paralysis
Hearing Loss
Hearing Loss Reconstruction
Pediatric Cochlear Implant
Pediatric Hearing Reconstruction
Scientific Activities:
Positions and Honors
| | |
| --- | --- |
| 1999 | Alpha Omega Alpha |
| 2002 | Navy Achievement Medal |
| 2009 | Navy Commendation Medal |
| 2011 | Navy Commendation Medal |
| 2012 | Army Achievement Medal |
| 2014 | Joint Service Achievement Medal |
Publications
Puricelli MD, Newby MD, Fishman AJ, Rivera AL. The Stalactite of Fishman: Anatomic Characterization and Mastoid Surgical Implications. Publication Pending
Puricelli MD, Gilley DR, Coberly JS, Rivera A, Bien AG, Zitsch RP 3rd, Miller DC, Lin J. Malignant Peripheral Nerve Sheath Tumor of the Jugular Foramen. Oto Neurotol. 2016 Aug; 37(7):e247-9.
Newberry CI, Newby MD, Puricelli MD, Rivera AL. Delayed Surgical Intervention in the Management of Perilymphatic Fistula. Flob J Oto. 2016 June; 1(2) (ePub).
Bernstein J, Goupell M, Schuchman G, Rivera AL, Brungart D. Having Two Ears Facilitates the Perceptual Separation of Concurrent Talkers for Bilateral and Single-Sided Deaf Cochlear Implantees. Ear Hear. 2016 May-Jun; 37(3):289-302.
Erbele I, Bernstein J, Schuchman G, Brungart DS, Rivera AL. An initial experience of cochlear mplantation for patients with single-sided deafness after prior osseointegrated hearing device. Otol & Neurotol 36(1):e24-e29, January 2015.
Mikals SJ, Schuchman GI, Bernstein JG, Rivera AL. Cochlear implant leading to successful stapedectomy in contralateral only hearing ear. ENT Journal. 2015 March;94(3):105-107
Unilateral Ear and Temporomandibular Joint Discomfort  Lanigan A, TompkinsAJ, Rivera AL JAMA Otolaryngol Head Neck Surg. 2014; 140(9):873-874. doi:10.1001/jamaoto.2014.1472
Sridhara SK, Rivera AL, Littlefield P. Tympanoplasty for blast-induced perforations: the Walter Reed experience. Otolaryngol Head Neck Surg. 2013 Jan; 148(1):103-7.
Fishman AJ, Moreno LE, Rivera AL, Richter CP. CO (2) laser fiber soft cochleostomy: development of a technique using human temporal bones and a guinea pig model. Lasers Surg Med. 2010 Mar; 42(3):245-56. doi: 10.1002/lsm.20902.
Gutierrez HH, Nieves B, Chumley P, Rivera AL, Freeman BA. Nitric oxide regulation of superoxide- dependent lung injury: oxidant-protective actions of endogenously produced and exogenously administered nitric oxide. Free Radic Biol Med. 1996; 21(1): 43-52
Nieves-Cruz B, Rivera AL, Cifuentes J, Pataki G, Matalon S, Carlo WA, Tanswell AK, Freeman B. Clinical surfactant preparations mediate SOD and catalase uptake by type II cells and lung tissue. Am J Physiol. 1996; 270(4 pt 1): L659-67.
Tan S, Radi R, Gaudier F, Evans RA, Rivera AL, Kirk KA, Parks DA. Physiologic levels of uric acid inhibit xanthine oxidase in human plasma. Pediatr Res. 1993 Sep; 34(3):303-7.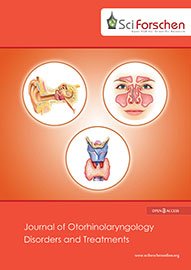 ---