Yoram Harth, MD, FAAD
Dermatologist
Tel Aviv University
Tel Aviv, Israel
Phone: (972)-54-6776364
E-mail: skin58@gmail.com
Education
| | | |
| --- | --- | --- |
| 1982 | MD | Sackler school of Medicine, New York, USA |
Biography
Dr. Yoram Harth, board certified Dermatologist is a Magna cum Laude graduate of the Sackler School of Medicine in Tel Aviv University. He is a former faculty member of the American Academy of Dermatology and a research fellow in the department of Dermatology, the Columbia - Presbyterian Medical center in New York. He is a world pioneer in advanced uses in Phototherapy and Photodynamic therapy and recipient of the Wall street journal innovation award for his invention of Acne Phototherapy. Dr Harth is one of the inventors of multisource radiofrequency skin therapy with extensive experience in non ablative and fractional ablative therapy of the skin. Dr Harth is an invited lecturer to multiple scientific conferences and the author of dozens of peer reviewed publications, books and book chapters in Dermatology and energy based skin treatment systems.
Research Interest
Acne treatment
Use of lasers and Radiofrequency for minimally invasive skin rejuvenation and Acne scarring.
Professional Activities:
2007-Present

Co-Founder, Medical Director and Chief Medical Officer at EndyMed Medical Ltd. - Venture Capital backed startup Company - pioneer in the development of Multisource Phase controlled RF system for Aesthetic and Dermatologic Therapy

1999-2005

Co-Founder, President, Chairman of the Board, Medical Director and
Chief research manager at Cure Light Ltd. - Venture Capital backed startup Company - pioneer and leader in the development and production of sophisticated computerized phototherapy systems

1995-1999

Senior Dermatologist and Director of the Photodynamic Therapy Unit, Elisha Medical Center Haifa

1992-1994

In charge of the departmental Photodermatology service.
Responsibilities include phototherapy and photo testing.
Senior dermatologist in the inpatient and outpatient facilities of the department of Dermatology, Rambam Medical Center

1991-1994

In charge of the departmental computerization project

1991

Photobiology Fellow, Dept. of Dermatology, Presbyterian Medical Center, Columbia University, New York

1988-1992

Resident at the department of Dermatology Rambam Medical Center, Haifa

1983-1987

Major in the Medical Corps, IDF (Israel Defense Forces)

1982-1983

Internship, Beillinson Medical Center, Petach-Tiqwa
Teaching Experience:
1999-Present

Editor Israeli leading educational nonprofit websites for skin and acne (www.iskin.co.il, www.acne.co.il)

1993

Appointed lecturer in the National Postgraduate Dermatology Course of Sackler school of Medicine, Tel-Aviv University

1992

Faculty Member and lecturer in the Photobiology Course of the American Academy of Dermatology (Nomination for 3 years)
Invited Lecture as part of the Northern Israeli postgraduate course for
Lab Technicians on Sun and skin – Photo biological aspects

1991-1992

Postgraduate lectures to family physicians on Retinoids & Interferons and their use in Dermatology

1990

Lecturer and coordinator of Dermatology course for nurses - Zion - University affiliated Hospital - Haifa

1989

Lectures to medical students (Faculty of Medicine, Technion -Israel,
Institute of Technology) on skin anatomy and physiology and
photosensitivity diseases
Administrative Experience:
2007-Present

Founder, Chief medical Officer, of EndyMed Medical Ltd, Israel

1999-2005

Founder, Chairman of the Board, President, Chief medical Officer, of CureLight Ltd, Israel (Sold 2007)

1993

Member of national committee for defining the future needs for
dermatological services in Israel

1992-1995

In charge of the departmental phototherapy outpatient services

1983-1987

Major, IDF (Israel Defense Medical Forces), Field administration
Awards & Honors:
| | |
| --- | --- |
| 2013 | Edison Product Innovation Bronze Award |
| 2003 | Wall Street Journal Europe - Innovation Award Finalist: Entrepreneur of year (Earnest &Young, Israel) |
| 2002 | Israeli Venture Capital Association - Best Start Up Company of the year (Medical Devices) – Annual Award |
| 1992 | The Israeli Society of Dermatology Award for the best scientific study of the year |
| 1981 | Sackler school of Medicine, Tel-Aviv University |
Publications
Erythema ab igne. Harth Y, Bergman R, Friedman Birnbaum R. Harefuah 1989 Sep 117:5-6 143-5.
Subcutaneous sarcoidosis in a patient with malignant carcinoid tumor of the colon. Weltfriend S, Harth Y, Katz I. J Am Acad Dermatol 1989 Mar 20:3 507-8
Seborrheic skin and acne vulgaris as protective factors against the development of basal cell epithelioma. Friedman Birnbaum R, Linn S, Eidlitz_Markus T, Harth Y, Cohen E. Dermatologica 1991 183:3 160-3
"Death is not allowed"--an ancient concept of healing by suggestion. Harth Y. Psychosom Med 1991 Mar-Apr 53:2 198.
Two patients with simultaneous, unusually located primary cutaneous nocardiosis. Harth Y, Friedman Birnbaum R, Lefler E, Bergman R. J Am Acad Dermatol 1992 Jan 26:1 132-3
Influence of cumulative sun exposure on the prevalence of common acquired nevi. Harth Y, Friedman Birnbaum R, Linn S. J Am Acad Dermatol 1992 Jul 27:121-4
Hairy sunscreen' for the prevention of recurrent herpes simplex labialis Yoram Harth. Journal of Dermatological Treatment, Volume 2, Issue 4 January 1992, page 159
Regional distribution of melanocytic naevi in relation to sun exposure. Harth Y. Acta Derm Venereol 1993 Feb 73:1 72
Ultraviolet radiation induces phosphorylation of the epidermal growth factor receptor. Warmuth I, Harth Y, Matsui MS, Wang N, DeLeo VA. Cancer Res 1994 Jan 15 54:2 374-6.
Histopathologic findings in the clinically uninvolved skin of patients with mycosis fungoides. Bergman R, Cohen A, Harth Y, Nahhas L, Shemer A, Ramon I, Lichtig C, Friedman Birnbaum R. Am J Dermatopathol 1995 Oct 17:5 452-6.
Sun protection and sunscreen use after surgical treatment of basal cell carcinoma. Harth Y, Ulman Y, Peled I, Friedman Birnbaum R. Photodermatol Photoimmunol Photomed 1995 Aug 11:4 140-2.
Awareness to photodamage versus the actual use of sun protection methods by young adults. Harth Y, Schemer A, Friedman-Birnbaum. J Eur Acad of Dermatol and Venereol, 1995, 4, 260-266.
Photosensitivity associated with antipsychotic, antidepressants and anxiolytics. Harth Y, Rapoport M. Drug Safety 1996 Apr 14:4 252-9.
Mucinous syringometaplasia. An immunohistochemical and ultra structural study of a case. Bergman R, David R, Friedman Oberbaum R, Harth Y, Bassan L. Am J Dermatopathol 1996 Oct 18:5 521-6.
Modified topical photodynamic therapy of superficial skin tumors, utilizing aminolevulinic acid, penetration enhancers, red light, and hyperthermia. Harth Y, Hirshowitz B, Kaplan B. Dermatol Surg 1998 Jul 24:7 723-6
Topical photodynamic therapy in basal and squamous cell carcinoma and penile Bowen's disease with 20% aminolevulinic acid, and exposure to red light and infrared light. Harth Y, Hirshowitz B. Harefuah 1998 Apr 15 134:8 602-5, 672, 671
Eradication of Propionibacterium acnes by its endogenic porphyrins after illumination with high intensity blue light. Ashkenazi H, Malik Z, Harth Y, Nitzan Y. FEMS Immunol Med Microbiol 2003 Jan 21 35:1 17-24.
The effective treatment of acne vulgaris by a high-intensity, narrow band 405-420 nm light source. Elman M, Harth Y, Slatkine M. J Cosmet Laser Ther. 2003 Jun;5(2):111
Treatment of localized Vitiligo and leukoderma with a UVB/UVA1 high density light system .Sadick N, Friedman D, Harth Y. Cosm. Dermatol. 2004 Nov, 17:11, 723-726.
Accelerated reduction of post-skin-resurfacing erythema and discomfort with a combination of non-thermal blue and near infrared light. Trelles M, Elman M, Slatkin M, Harth Y. Journal of Cosmetic and Laser Therapy, Volume 7, Number 2, Jun2005, pp. 93-96(4).
The utilization of nonthermal blue (405–425 nm) and near infrared (850–890 nm) light in aesthetic dermatology and surgery—a Multicenter Study. Lask G, Fournier N, Trelles M, Elman M, Scheflan M, Slatkin M, Neimark J, Harth Y. Journal of Cosmetic and Laser Therapy, Volume 7, Number 3-4, Dec2005, pp. 163-170(8) Yoram Harth MD P. 6
Non invasive therapy of wrinkles, lax skin using a novel multisource phase controlled radiofrequency system. Elman M, Vider I, Harth Y, Gottfried V, Shemer A. Journal of Cosmetic and Laser therapy. 2010; 12: 81–86.
A novel method for real time skin impedance measurement during radiofrequency skin tightening treatments. Harth Y, Lischinsky D. Journal of Cosmetic Dermatology, March 2011, 10:24-29
In vivo animal histology and clinical evaluation of multisource fractional radiofrequency skin resurfacing (FSR) applicator. Sadick NS, Sato M, Palmisano D, Frank I, Cohen H, Harth Y. J Cosmet Laser Ther. 2011 Oct;13(5):204-9.
Novel Multi-Source Phase-Controlled Radiofrequency Technology for Nonablative and Micro-Ablative Treatment of Wrinkles, Lax Skin and Acne Scars. Monica Elman, MD and Yoram Harth, MD, . Laser Therapy. July 2011, Vol. 20, NO. 2, p.139-144.
Effective treatment of atrophic and icepick acne scars using Deep Non Ablative Radiofrequency AND multisource Fractional RF Skin Resurfacing, Monica Elman, MD, Ido Frank, Hila Cohen-Froman, Yoram Harth, MD. Journal of Cosmetics, Dermatological Sciences and Applications, 2012, 2, 267-272.
In vivo histological evaluation of non-insulated microneedle radiofrequency applicator with novel fractionated pulse mode. Harth Y, Frank I. J Drugs Dermatol. 2013 Dec;12(12):1430-3.
Home-based wrinkle reduction using a novel handheld multisource phase controlled radiofrequency device. Shemer A, Levy H, Sadick NS, Harth Y, Dorizas AS. J Drugs Dermatol. 2014 Nov;13(11):1342-7.
Painless, safe, and efficacious noninvasive skin tightening, body contouring, and cellulite reduction using multisource 3DEEP radiofrequency. Harth Y. J Cosmet Dermatol. 2015 Mar;14(1):70-5.
A 12-Week Clinical and Instrumental Study Evaluating the Efficacy of a multisource radiofrequency home use device for wrinkle reduction and improvement is skin tone, skin elasticity and dermal collagen content." in its current form for publication in the Sadick NS, Harth Y. 2016, Journal of Cosmetic and Laser Therapy.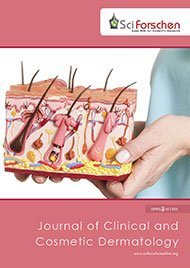 ---