Martin Steinhoff, MD, PhD, MSc, FRCPI
Professorial and Chair
Department of Dermatology
University College Dublin
Dublin, Ireland
Phone: +353-1-716 6269
E-mail: martin.steinhoff@ucd.ie
Education
| | | |
| --- | --- | --- |
| 2001 | Ph. D | University of Marburg, UCSF, Germany and USA |
| 1994 | M. D | University of Marburg, Germany |
Biography
Professor Steinhoff has studies Medicine and Human Biology (Theoretical medicine) in Germany where received his MD and MSc as well as PhD from the University of Marburg. After residency in Internal Medicine and Dermatology, he became Assistant Professor of Dermatology at the University of Muenster in 2002, rising from Assistant professor to full professor in only 6 years. He holds board certifications in dermatology, venerology, phlebology and allergy from Germany, in dermatology from the California Medical Board and Irish Medical council. Prof Steinhoff is an established physician scientist with a long-standing background as a basic scientist studying mediators, pathways and their receptors that cause inflammation, autoimmune disease or cancer of the skin on a molecular level. He also uses in vivo and ex vivo models to study proof of- principle concepts, and translate them into the human disease setting by performing human studies or clinical trials. Prof. Steinhoff was P.I. on >20 studies/trials, and a dozen patents derive from these studies. Beside general dermatology as a whole, his fields of clinical interests are eczema/itch, rosacea/acne, psoriasis, scleroderma, epidermolysis bullosa and wound healing (ulcers). He also performs and teaches sclerotherapy and foam-sclerotherapy for the treatment or prevention of ulcers. He has run university consultative clinics for general dermatology, itch/eczema, psoriasis, rosacea/acne, wound ambulance for in-bed patients, day care patients and outpatients in Germany, USA and Ireland for more than 20 years. Prof Steinhoff started his current position as Professorial Chair of the Dept. of Dermatology and as Director of the UCD Charles Institute at University College Dublin in January 2014. His current research interests span Systems Medicine and cell signaling, molecular neuroscience, neuro-immunology, genomics, proteomics, biomarkers, new therapies. Prof Steinhoff received several prestigious scientific awards for his research in Germany, USA and Ireland. To date, his group has published more than 300 articles, reviews and book chapters spanning basic science as well as clinical dermatology (IF: 963,527; H-index 52). He holds 11 patents, has been consultant for >25 companies, and serves on the scientific advisory board of various industry partners.
Research Interest
Clinical: Complex general dermatology, Eczemas, Atopic dermatitis, Pruritus (Itch); Rosacea/Acne; Scleroderma. Dermatological oncology; Bullous dermatoses, wound healing, metabolic diseases and skin, sclerotherapy. Translational medicine. Dermatology Consultant for depts.: internal medicine, transplantation, surgery, gynecology/obstetrics. Organization of Grand rounds
Basic science: Neuroimmunology, Inflammation, Pruritus, G protein-coupled receptor signalling, neuropeptide receptors, Protease-activated receptors, transient receptor potential (TRP) ion channels, Peptidases; non-melanoma skin cancer, cytokine receptors, Systems medicine; signal transduction, genomics, proteomics, confocal laser scan microscopy, FACS
Professional Activities:
| | |
| --- | --- |
| 1991-2001 | German Society for Biological Chemistry & Molecular biology |
| 1991-1999 | German Society for Cell Biology |
| 1994 | European Society for Immunology |
| 1995 | Present German Working Group for Dermatological Research (ADF) |
| 1999 | Present European Society for Dermatological Research (ESDR) |
| 2000 | Present Society for Investigative Dermatology (SID) |
| 2001 | Present German Society for Dermatology (DDG) |
| 2009 | Present American Academy of Dermatology (AAD) |
| 2004 - 2009 | German Society for Wound Healing |
| 2004 – 2009 | German Society for Lymphology |
| 2008 | Present International Forum for Study of Itch (IFSI) |
| 2009 | Present Society for Neuroscience (SfN) |
| 2014 | European Dermatology Forum (EDF) |
| 2016 | Irish Association of Dermatologists (IAD) |
Teaching Experience
| | |
| --- | --- |
| 2014- Present | Professor and Chair, Dept. of Dermatology & Director, UCD Charles Institute for Translational Dermatology, UCD, Dublin, Ireland. Adj. Prof.: UCSD and UCD, CA, USA |
| 2009-2013 | Full-Professor-in- Residence, Depts. of Dermatology and Surgery, University of California, San Francisco (UCSF) |
| 2009- 2011 | Adj. professor University of Muenster, Germany |
| 2005- 2008 | Assoc-Professor (C3) of Dermatology, Dept. of Dermatology, University of Munster, Germany |
| 2003- 2005 | Assistant Professor, Dept. of Dermatology, University of Munster, Germany |
Awards & Honors
2016
Member, Irish Association of Dermatologists (IAD)
SFI-Abbvie Innovation Translational Science Award (1.6 Mio Euro direct costs)
SFI-Pfizer Innovation Research Award (500 T Euro) direct costs plus in-kind
2015
Member, European Dermatology Forum (EDF)
Board Certificate for Specialist registrar Dermatology, Irish Medical Counsil, FRCPI
SFI Conference Funding award (16.000 Euro). Future in Dermatology, Dublin Oct 1-3, 2015
SFI Senior Investigator Award 2.5 Mio Euro + 750 T Euro overhead (ranked Nr. 1 of all applications)
2014
SFI-Pfizer Innovation Research Award (550 T Euro) direct costs
Call, Professorial Chair of Dermatology, and Director Charles Institute of Dermatology, University College, Dublin, Ireland, accepted
Call, Chair and Director, Dept of Dermatology and Allergy, University of Giessen (Germany), declined
Medical Board Certificate, California, USA
2013
Call, Clinical Director, Dermatology, Wash University, MO, USA (declined)
Call, Co-Chair of Dermatology, UCSD, San Diego, CA, USA (declined)
AAD, Miami. Appreciation award of National Rosacea Society to improve lifes of patients with Rosacea
Poster award: International Investigative Dermatology Meeting. Edinburgh, Scotland. May 2013. (Senior author)
2012
NIH/ACTS/NIAMS study section: Itch
2011
Research Award, National Rosacea Society, NRS, USA. Dr. F. Cevikbas (Co-PI)
NIH R01 Research Award, NIAMS (5 years), P.I.
Howard Hughes Neuroscience award to Dr. Ferda Cevikbas (mentor)
2010
Main Poster award, Pain day, UCSF, Senior author (Neuronal cytokine receptors)
Publications
Kido-Nakahara M., Buddenkotte J., Kempkes C., Ikoma A., Cevikbas F., Akiyama T., Nunes F., Seeliger S., Hasdemir B., Mess C., Buhl T., Sulk M., Müller F.-U., Metze D., Bunnett N.W., Bhargava A., Carstens E., Furue M., Steinhoff M. Neural Peptidase Endothelin-converting Enzyme-1 regulates Endothelin-1-induced Pruritus. J Clin Invest 124(6):2683-95 (2014). IF: 12.812.
Cevikbas F, Wang X, Akiyama T, Kempkes C, Savinko T, Antal A, Kukova G, Buhl T, Ikoma A, Buddenkotte J, Soumelis V, Feld M, Alenius H, Dillon SR, Carstens E, Homey B, Basbaum A, Steinhoff M. A Sensory Neuronexpressed Interleukin-31 Receptor Mediates T helper Cell-dependent Itch: Involvement of TRPV1 and TRPA1. J Allergy Clin Immunol 133(2):448-460 (2014). IF: 12,047.
Affara NI, Ruffell B, Medler TR, Gunderson AJ, Johansson M, Bornstein S, Bergsland E, Steinhoff M, Li Y, Gong Q, Ma Y, Wiesen JF, Wong MH, Kulesz-Martin M, Irving B, Coussens LM. Cancer Cell 25(6):809-21 (2014). IF: 24.755.
Moore C., Cevikbas F., Pasoli A., Chen Y., Parekh P., Lee S.H., Kontchou N., Kempkes C., Yeh I., Fuchs E., Steinhoff M.*, and Liedtke W*. Keratinocyte-derived TRPV4 is activated by UVB light and regulates photo-induced inflammation and pain. Proc Natl Acad Sci U S A 110(34):E3225-34 (2013) (*co-senior author and corresponding author). IF: 9.737.
Frateschi S., Camerer E., Crisante G., Rieser S., Membrez M., Charles R.P., Beermann F., Stehle J.C., Breiden B., Sandhoff K., Rotman S., Haftek M., Wilson A., Ryser S., Steinhoff M., Coughlin S.R., and Hummler E. PAR2 absence completely rescues inflammation and ichthyosis caused by altered CAP1/Prss8 expression in mouse skin. Nature Commun 2: (161) 1-11 (2011). IF: 10,041.
Roosterman D., Cottrell G., Padilla B., Muller L., Eckman C., Bunnett N., and Steinhoff M. Endothelin-converting enzyme 1 degrades neuropeptides in endosomes to control receptor recycling. Proc Natl Acad Sci U S A 104:11838-43 (2007). IF: 9.737.
Steinhoff M., Vergnolle N., Young S., Tognetto M., Amadesi S., Ennes H., Trevisani M., Hollenberg M., Wallace J., Caughey G., Williams L., Geppetti P., Mayer E., and Bunnett N. Agonists of proteinase-activated receptor 2 induce inflammation by a neurogenic mechanism. Nature Med 6: 151-8 (2000). IF: 28.43.
Steinhoff M., Pothoulakis H., Geppetti P., Mentzer B., and Bunnett N.W. Tachykinins and Their Receptors: Contributions to Physiological Control, Disease and Therapy. Physiol Rev (2014) 94:265-301. IF: 28.417.
Roosterman D., Goerge T., Schneider S.W., Bunnett N.W., and Steinhoff M. Neuronal control of skin function: the skin as a neuroimmunoendocrine organ. Physiol Rev 86: 1309-79 (2006). IF: 28.417.
Ikoma A., Steinhoff M., Stander S., Yosipovitch G., and Schmelz M. The neurobiology of itch. Nature Rev Neurosci 7: 535-47 (2006). IF: 29.51.
Steinhoff M., Buddenkotte J., Shpacovitch V., Rattenholl A., Moormann C., Vergnolle N., Luger T.A., and Hollenberg M.D. Proteinase-activated receptors: transducers of proteinase-mediated signaling in inflammation and immune response. Endocr Rev 26: 1-43 (2005). IF: 22.469.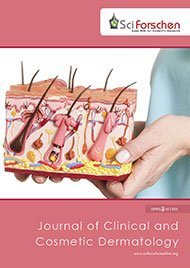 ---