Anjali Mahto
Consultant Dermatologist
Cadogan Clinic
London
Education
| | |
| --- | --- |
| 2011 | MRCP Dermatology (UK) |
| 2007 | MRCP (UK) |
| 1998- 2004 | Cardiff University, Cardiff, UK – MBBCh |
Biography
Dr Anjali Mahto is a UK-trained Consultant Dermatologist. Her medical training took place in South Wales, where she also intercalated in Clinical Pharmacology. She completed higher specialist training in dermatology in a competitive London rotation. During this time, she gained experience in some of the UK's leading teaching hospitals including Imperial College Healthcare and the Royal Free Hospital, Hampstead.
She has been actively involved in medical education and training. She has presented extensively at both national and international conferences. She was awarded a British Society of Pediatric Dermatology (BSPD) case prize during her training and has published original reports in scientific literature.
Dr. Mahto has held a substantive consultant post in North West London Hospitals NHS Trust where she was also the lead for pediatric dermatology services, clinical governance and audit. She is happy to consult both adults and children with skin, hair and nail disorders and she is qualified to manage all skin conditions in adults and children.
Her specialist interest lies in the treatment of acne, skin cancer, and anti-aging treatments.  She is an expert dermatologist for the French pharmacy brand, Vichy Laboratories UK.  She is also a spokesperson for the British Skin Foundation, the UK's only charity fully dedicated to skin research.  She is extensively quoted in the popular press for her opinions on beauty and skincare.
Research Interest
Acne
Cosmetic Dermatology
Professional Activities:
Teaching and Administrative Experience:
2015- Present
Lecturer for GP postgraduate diploma in Dermatology, RILA
Consultant Dermatologist, Cadogan Clinic, London
Consultant Dermatologist, HCA Harley Street Diagnostics, London
Expert Consultant Dermatologist for Vichy Laboratories UK
2013- Present
OSCE examiner, Royal Free Hospital
Consultant Dermatologist, London North West Healthcare NHS
Locum Consultant Dermatologist, East and North Herts Trust
2013
Locum Consultant Dermatologist, Whittington Hospital, London
Locum Consultant Dermatologist
2011- 2013
Dermatology lectures for undergraduate students (UCL)
ST5/6 Dermatology, Royal Free Hospital, London
2010- 2011
ST4/5 Dermatology, Watford General Hospital, Watford
Publications
Fuggle N, Bragoli W, Mahto A, Syed S, Roberts N, Martinez A, Harper J, Lomas D, Glover M, Kinsler V.   Oral azathioprine for the treatment of childhood eczema: safety profile and guidelines for monitoring).  JAAD 2015; 72(1): 108-114.
Phillips D, Mahto A.  Severe rhabdomyolysis with isotretinoin therapy for acne.  JAAD 2015.
Mahto A.  Female adult acne.  Aesthetics Journal 2015.
Mahto A, de Silva B.  Fatal lichenoid drug eruption after proton pump inhibitor therapy.  Dermatology in Practice 2013; 19 (1): 20.

Mahto A, McGrath J, Deroide F, Rustin M.  Late onset pretibial recessive dystrophic EB.  Journal of Investigative Dermatology 2012; 132; S98 – abstract also accepted for publication as concise report CED

Mahto A, Murdoch M, Tatnall F, Dorkins H.  Novel folliculin gene mutation in a pedigree with Birt Hogg Dube Syndrome.  JAAD 2012; 66 (4): AB93.

Mahto A, Hardman H, Tudor-Williams G.  An unusual presentation of immunodeficiency: disseminated BCGosis and axillary abscess due to interleukin 12/interferon gamma pathway deficiency.  BJD 2010; 163 (s1): 124-125.

Mahto A, de Silva B.  "Leather sofa dermatitis" due to chromate allergy – an unusual cause of eczema in a child.  BJD 2009; 161 (s1): 126.
BAD patient information leaflet on calcineurin inhibitors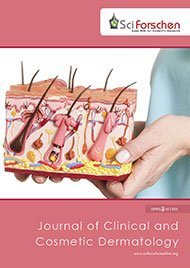 ---