Abhishek Jain, PhD
Assistant Professor of Biomedical Engineering
Dwight Look College of Engineering
Texas A&M University
College Station, Texas, USA
Phone: +1 979 458 8494
E-mail: a.jain@tamu.edu
Education
| | | | |
| --- | --- | --- | --- |
| BTech | 05/2003 | Indian Institute of Technology, Delhi | Mechanical Engineering |
| MS | 05/2007 | Arizona State University, Tempe, AZ | Mechanical Engineering |
| MS | 07/2009 | Boston University, Boston, MA | Biomedical Engineering |
| PhD | 12/2011 | Boston University, Boston, MA | Biomedical Engineering |
Experience
2016-Present

Assistant Professor of Biomedical Engineering

Dwight Look College of Engineering,
Texas A&M University, College Station, TX

2015-2016

NIH NRSA Postdoctoral Fellow

Division of Thrombosis and Hemostasis

2014-2015

Consultant, Emulate Inc.,

Boston, MA

2012-2016

Postdoctoral Research Fellow

Wyss Institute for Biologically Inspired Engineering at Harvard University, Boston Children's Hospital, Boston, MA

2008-2011

Research Assistant

Massachusetts General Hospital, Harvard Medical School, Steele Lab for Tumor Biology, Charlestown, MA

2004-2005

Research Fellow

Utrecht University, Department of Earth Science, Utrecht

2003-2004

Assistant Manager

Coca Cola, Gurgaon



Biography
Abhishek Jain is an Assistant Professor of Biomedical Engineering at Texas A&M University. He obtained his B.Tech in Mechanical Engineering from Indian Institute of Technology Delhi, MS in Mechanical Engineering from Arizona State University and a PhD in Biomedical Engineering from Boston University. He conducted his PhD research in Steele Lab for Tumor Biology at Harvard Medical School where he discovered the unique blood transport and rheological principles near post-capillary venules in vivo and applied those principles for making rare cell separation methods with microfluidic devices. As a postdoctoral fellow at Harvard University, he married the organs-on-chip technology developed at the Donald Ingber Lab to the field of vascular biology and thrombosis and came up with devices for blood clot monitoring in the clinic, preclinical research and development of novel therapeutics. Abhishek Jain is an author of 13 publications (Nature Communication, Nature Biotechnology etc.) and 3 patents (1 awarded).
Research Interest
Organs-on-Chip
Blood Rheology
Thrombosis
Platelets
Endothelium
Bedside Medical Devices
Automation
Scientific Activities
Award and Honors
| | |
| --- | --- |
| 1997 | All India Mathematics Olympiad, 98 percentile, Kendriya Vidyalaya Sangathan |
| 2003 | Nomination for Best Undergraduate Thesis Award, Indian Institute of Technology Delhi |
| 2004 | Research Fellowship, Utrecht University |
| 2007 | Distinguished Biomedical Engineering Fellowship, Boston University |
| 2014 | Tony B. Academic Award, Society for Lab Automation and Screening (SLAS) |
Publications
Jain A*, Barrile R*, van der Meer AD, Deceunynck K, Mammoto A, Mammoto T, Aisiku O, Otieno MA, Louden CS, Hamilton GA, Flaumenhaft R, Ingber DE. Human Pulmonary Thrombosis-on-a-Chip Mimics In Vivo Organ-Level Intravascular Coagulation Responses in the Lung. in review. Forthcoming.
Benam KH, Dauth S, Hassell B, Herland A, Jain A, Jang KJ, Karalis K, Kim HJ, MacQueen L, Mahmoodian R, Musah S, Torisawa YS, van der Meer AD, Villenave R, Yadid M, Parker KK, Ingber DE. Engineered in vitro disease models. Annu Rev Pathol. 2015;10: 195-262. PubMed PMID:25621660.
De Ceunynck K, Peters CG, Jain A, Higgins SJ, Aisiku O, Fitch-Tewfik JL, Dockendorff C, Parikh SM,Ingber DE, Flaumenhaft R. A chemical APC mimetic protects endothelium from thromboinflammatory injury. Blood. Forthcoming;
Jain A*, van der Meer AD*, Papa AL, Barrile R, Lai A, Schlechter BL, Otieno MA, Louden CS, Hamilton GA, Michelson AD, Frelinger AL 3rd, Ingber DE. Assessment of whole blood thrombosis in a microfluidic device lined by fixed human endothelium. Biomed Microdevices. 2016 Aug;18(4):73. PubMed PMID: 27464497; PubMed Central PMCID: PMC4963439.
Jain A, Graveline A, Waterhouse A, Vernet A, Flaumenhaft R, Ingber DE. A shear gradient-activated microfluidic device for automated monitoring of whole blood haemostasis and platelet function. Nat Commun. 2016 Jan 6;7:10176. PubMed PMID: 26733371; PubMed Central PMCID: PMC4729824.
Leslie DC, Waterhouse A, Berthet JB, Valentin TM, Watters AL, Jain A, Kim P, Hatton BD, Nedder A, Donovan K, Super EH, Howell C, Johnson CP, Vu TL, Bolgen DE, Rifai S, Hansen AR, Aizenberg M, Super M, Aizenberg J, Ingber DE. A bioinspired omniphobic surface coating on medical devices prevents thrombosis and biofouling. Nat Biotechnol. 2014 Nov;32(11):1134-40. PubMed PMID: 25306244.
Jain A, Posner JD. Particle dispersion and separation resolution of pinched flow fractionation. Anal Chem. 2008 Mar 1;80(5):1641-8. PubMed PMID: 18220368.
Jain A, Munn LL. Determinants of leukocyte margination in rectangular microchannels. PLoS One. 2009 Sep 21;4(9):e7104. PubMed PMID: 19768109; PubMed Central PMCID: PMC2740820.
Jain A, Munn LL. Biomimetic postcapillary expansions for enhancing rare blood cell separation on a microfluidic chip. Lab Chip. 2011 Sep 7;11(17):2941-7. PubMed PMID: 21773633; PubMed Central PMCID: PMC3743538.
Cooper RM, Leslie DC, Domansky K, Jain A, Yung C, Cho M, Workman S, Super M, Ingber DE. A microdevice for rapid optical detection of magnetically captured rare blood pathogens. Lab Chip. 2014 Jan 7;14(1):182-8. PubMed PMID: 24169822.
Jain A, Choudhary S, Singh SN, Rai L. Flow characteristics of model can combustor: Effect of casing angle. Indian Institution of Engineers (ME). 2006 April; 87:1-7.
Jain A, Choudhary S, Rai L, Singh SN. Flow analysis in a model can-type gas turbine combustor. Indian Journal of Engineering & Materials Sciences. 2005 October; 12:389-97.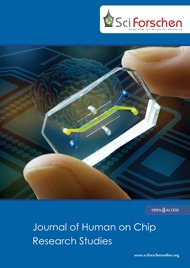 ---