Professional Activities
Courses or educational materials developed:
I developed unique MCh course Edge Hill University from 2011. Completely honorary work (Professor) on Saturdays. This course has successfully validated (UK University board, 2013) & recent re-accreditation of MCh by RCS Eng 2014.
Course has been successful, 182 registered for 2 year course, 81 completed & 50 surgeons (UK & abroad) in progress. (10 ENT completed) RCS Eng QA of course 2014, GMC accreditation received 2015 for MCh as Medical Training Initiative UK service posts but also training in UK
National: ENT dissection course- I conceived and am course organiser for yearly 3 day comprehensive cadaver dissection course. 9th edition completed 2015. ENT-UK accredited for 31 CPD points & only totally hands on course in UK. Also the only course teaching operative skills in all aspects of ENT in 3 days. (134 delegates - UK & international including free ENT-UK fellowships for delegates in 12,14). Course feedback - course benefit: 75% 7/7, 25%-6/7, 2014
1st in UK, pilot Paediatric ENT Skills Course for Consultants (PESCC)  held in Wigan simulation centre, 2013. Practical course useful for revalidation. Now being rolled out to other UK centres.
I pioneered a Clinical Skills Centre (CSC) using simulation at 14th British Academic Conference BACO, 2012. CSC had > 200 delegates attend & participated in hands-on training, 1st in UK conference. CSC feedback: excellent. Visited by several PG Deans.
Lead Organiser for Annual Meeting ENT UK, 2014 RCS Eng. n=140, good feedback
Developing teaching skills in myself and others
As Training Programme Director, ENT, NW Deanery from 2011 I lead 12 (monthly) Calman training days yearly. Comprehensive coverage of surgical curriculum in 3 yr cycle with trainee contributions & to develop their Work Based Assessment skills.
Yearly viva training day 11-14 at Hope Hospital using actors & simulated scenarios to help consultants and senior trainees teach juniors. I have also incorporated yearly practical skills workshops conducted in Wrightington for ENT specialist trainees (5 years). Examples include plastic models for rhinoplasty, pig larynx for phonosurgery, plastic bones for otology, laser course for laser safety and training.
I organised 2 educator training sessions (2011, 14). Aim of sessions to help consultants develop as supervisors. Evening sessions, 40 delegates in each (75% of consultants & senior trainees in ENT, NW HE)
Developed OSCE training day: 2014 for higher surgical trainees to improve teaching skills. Pilot was successful, feedback given and being introduced for formative training of HST. Standardised OSCE question bank being developed regionally.
Nurses tracheostomy study days from 2011-14 with nurses and FY  level trainees from NW attending. Winner, Recognizing Excellence Award, 2012/13
Personal skills development:
I completed PGCE module: education leadership, Merit (Edge Hill Univ, 2013)
Awarded Fellowship Academy of Medical Educators (2013). Prestigious peer recognition. GMC recognised as exceeding standards for lead educators.
Supervise teaching fellows (3 since 2011) - fellows developed national courses on core skills in ENT, FY skills course, airway course (2013-15). Help run a core surgical skills ENT themed  practical session for NW trainees as part of the regional CST training in Wigan (annual since 2013).
Founding Member, Faculty of Surgical trainers, RCS Ed 2013
Supervised fellows to run workshops (Deanery Educator Conference & Leadership conference, 2013, 2014). Delegates included educational leaders such as TPD's and tutors. Excellent feedback received.
Introduced simulation as part of surgical induction in WWL, regular sessions at each FY changeover. Personally supervise this session run by other specialist/core trainees each time.
Involvement in examinations or assessments
RCS:I have been intercollegiate examiner Royal College of Surgeons from 2005 to date. I initially examined at DOHNS / MRCS including on some weekends & annual leave to avoid cancelling clinical commitments. I have also been examiner for FRCS exit exams since 2013. For both exams I have undergone full training & have participated in standard setting & calibration for GMC including contributing questions.
MCh:  I developed assessments for 2 modules- surgical principles (SP) & ENT
Co-lead for SP module which is taken by all MCh students. The assessments for this include case reports, group viva presentations & MCQ. Developed MCQ bank. Lead for ENT module. Assessment includes reflective diary, OSCE, medical report. Organised yearly examinations for clinical modules of MCh since 2009 at Edge Hill Univ
Validation by UK University board (13) & passed QA visit by RCSEng 2014
Appointed Specialist Advisory Committee (SAC), 2012/13. On SAC I am Liaison Member for Yorkshire & Humber & QA training programme in ENT. Attend the ARCP and also STC meetings in addition to troubleshooting for difficult trainees. On the SAC, I lead CESR programme for ENT nationally. On behalf of GMC I review all applications for CCT equivalence & have responsibility of ensuring that any given CESR are fully competent to work as specialists in the UK. CESR work recognized by GMC -2014. Number assessed for CESR:11 in 3 yrs
Contribution to audit or quality assessment of teaching programmes
As Chairman Specialty Training Committee ENT, NW Deanery from 2008 my role is to ensure quality of training delivered to ENT trainees (n=26 including LTFT) in region. This is reflected in the GMC (9 green flags) survey results (2014) which are in public domain. Surrogate marker for the quality of training programme is 100% success rate in intercollegiate exams achieved by my trainees 2008-15. Also 2 gold medals for best student were awarded to my trainee (2011 & 2014).
Quality assessment by UK external University board & RCS England (visit 2014) is integral to validation of MCh courses. I ensure QA is met by triangulation of feedback. GMC accreditation of MTI for MCh (2015)
An important aspect of my role as SAC member for Y&H Deanery (since 2013) is the QA of training. JCST survey shows training is improving.
As Director of Medical Education, WWL from 2012 I oversee the delivery of PG training to 72 FY trainees and over 100 PG medical trainees as also UG students attached to University of Manchester. Also head the Trust Library Services. Ratings for each show excellent results- Dean monitoring visit report (2013), Library (LQAF) visit (2013), UG Dean visit 2015. Important development 2014: Appointment of FY quality lead. New development 2015: working with Prof. Peter Spurgeon, University of Warwick & Trust engagement lead to enhance trainee engagement and development.
Lead WWL simulation centre - gaining accreditation NW Simulation Network
I was in national ENT selection ST3 QA team (11-15) to improve quality of recruitment
Ran 2 MCh annual conferences (n=50, 2014 & 2015)
Research into educational methods
Research in simulation to integrate into medical training as part of CMO white paper reducing patient harm & improving safety. Presented results translating simulation to work environment, ASPIH conference, Oxford, 2012 & RCS Ed President's meeting 2013.
Assessed impacts of Paediatric ENT skills course for consultants emergency management (2013-14), presented, RCS meeting 2014 & key note speaker on behalf of ENT UK at Presidents Annual Meeting, RCS 2014. This unique course for maintaining clinical skills in consultants for revalidation is now being rolled out after pilot to 4 centres yearly - aim to prepare consultants for revalidation.
Audit of trainee learning resources (presented at BACO, 2012) & study trainee use of WBA's in ISCP (RCS, 2013).
Presentations on simulation training at BOA conference, 2013, Scottish update, 2013. Published on simulation training - 2 papers: systematic review, simulation trial (journal otolaryngologist) & invited to write editorial on simulation for journal.
Invited speaker on PG training methods, national Association of Otolaryngologist in Training (AOT) conference, Exeter, 2014.
Current evidence for virtual reality training presented at Association of Surgeons in Training (ASIT) Belfast, 2014. Reusable trainers for tracheostomy care (presented ASIT, published in Journal Clinical Teacher). Microteach technique - novel training method for busy clinicians presented at Faculty of Surgical Trainers meeting, 2013.
OSCE being developed as formative tool for training. Pilot run in 2014 and further days planned for higher surgical trainees in otolaryngology. I aim to develop "boot camps" for new entrants to higher surgical training. Offered NW as pilot site to ENT SAC.
Overall contribution to leadership and management
Appointed to WWL 16 years ago when training was at its nadir. Worked closely with management & colleagues recognising that high quality training drives good patient care. WWL is now rated best in NW & awarded HSJ Trust of year, 2014 and awards for staff / trainee engagement and patient safety . My leadership roles within the Trust in last 5 years including service lead, CD & DME have helped take our Trust to pinnacle with highly rated foundation training programme, library, University (UG) & HE monitoring (PG) ratings.
My leadership role in MCh (partnership WWL with Edge Hill University) has over last 5 years seen >50 surgeons graduating with higher degrees. Some previous students have joined as consultants in the region & we have more than 40 clinicians as honorary faculty senior lecturer roles. This network has led to development of a PG Medical Institute.
As NW Training Programme Director for ENT over last 6-7 years I have led the programme to the top 2 rated by SAC (along with Northern) as measured by exam success (100%), 2 gold medals, GMC & JCST survey results as also consultant placements post CCT.
Finally, my national roles in setting up a pioneering clinical skills centre in 2012 was the first of its kind in British conferences & is being emulated. As Hon. secretary, ENT UK I represent 1300 members striving to advance public benefit in education, research & training in specialty.
Communication
I developed CPD assurance system of training courses in ENT UK which I showcased to Federation Surgical Specialty Associations at RCS, 2011. This satisfies GMC requirements for QA of training delivered across the UK.
Appointed by NICE as specialist advisor for new techniques introduced in surgery (ENT) in 2013 and gave advice on several innovative procedures to be safely introduced in UK practice.
Ran a Patient Safety Seminar May 2015. High delegate numbers & good feedback.
Tracheostomy (airway) safety days to improve patient & public awareness run as yearly regional days & within WWL. Aim to improve awareness of airway risks in all wards & community practices. Also run training days for patients & carers with specialist nurses. Presented at NCEPOD meeting, London (2014) after WWL FY trainee doctors participated in airway safety audit. Encourage FY's to run bedside teaching sessions to improve skills.
Managing and developing people and teams
DME role for Trust - appointed 2012 & in this period I oversee both UG & PG medical education delivered in this large DGH. Yearly responsibility for 179 PG trainees and >100 UG medical students. Lead medical education & library team of >10 staff.
Markers for quality training - UG: Good University rating (2015), NW Deanery visit report (2013), LQAF  Library rating (94%, 2015). GMC survey: high (22) green flags, low red flags (3): one of the best green / red ratios, NW 2014.
Completed simulation centre (£0.5 million investment raised) and now oversee advanced simulation training for WWL trainees and regional delegates. Simulation training events include regular FY training & courses enhancing patient safety. Encourage multispecialty FY training. Exemplar: regular pharmacy teaching for FY's. Excellent feedback.
As Honorary Asst. Secretary for ENT UK from 2011 to 2013 and then as Hon. Secretary from 2014 I shoulder the responsibility of developing and leading administrative staff & function with executives & trustees as the national speciality Association for ENT (>1300 members).
Developing myself in educational leadership aspects
Fellowship, Academy of Medical Educators, 2013. This is a peer reviewed & high esteem process of applying to Academy and only a few are granted fellowship status which exceeds GMC standards for medical educators (domains 1-7).
I recognize importance of keeping up to date with educational leadership techniques. I completed leadership module through Edge Hill University, merit 2012. As leader of simulation training I have completed all e-modules and gained NW Simulation Network accreditation. I recognize importance of good patient interaction & undertook Advanced Communication training (2014). I have been trained in appraisals & in appraisals undertaken by me, RO has indicated high quality of appraisals. I have undertaken specific training for "higher order" examining assessing consultant readiness & FRCS standard setting (2013). Good Clinical Practice training (2013 & 2015) for research
The wider context of the NHS
National MTI lead for ENT. With GMC approval 15 international trainees have been placed in UK posts with approval for training & sponsorship issued by AoMRC. Personally involved in selection & maintaining standards for safe practice in UK. These are vacant training posts therefore fulfilling UK service needs while improving international links.
Represented ENT, Shape of Training, RCS working group, 2014
Invited speaker, Expert Opinion conference, London, 2015
At national selection for higher surgical trainees I have in last 5 years participated in selection of trainees to ENT. I was involved in station design & QA. This year, I led appeals process to ensure fair & consistent selection.
Quality Improvement
Visited Eire at invitation of Irish SAC for QA of their higher surgical training. 2014. Recommendations to improve their training made and implemented.
Practice Development visit to H&N unit at Aintree Hospital for accreditation (2012). Model of care for H&N cancers was disseminated nationally including patient outcomes.
Invited to Board of Fellows (Map of Medicine, 2014). This national body seeks to standardise referral pathways & improve patient journey reducing costs to NHS improving patient care.
Research contributions
Chief Editor, BMC ENT oversee >10 specialist Editors. Cited, peer reviewed journal, Springer. Also appointed as ENT Research Network Lead NIHR CRN (GM, Lancashire, Cumbria). These 2 prestigious appointments in 2015 are due to my research activity & publications over last 5 years in spite of working in DGH (no specific time for research).
I have more than 25 publications in the last 5 years of which 20 are in peer reviewed or cited journals. Total publications: 100 of which >80 are in peer reviewed journals.  
Grants - £200,000 Dinwoodie Trust (sole applicant) for simulation educational research (2012). Simulation presentations - speaker BOA conference (2013), Scottish update (2013), skills centre lead at British Academic Conference (2012).
MEDA grant: nasal ENO equipment (local and national trial, 2014). Sole applicant
Innovation - supported FY who was awarded NW HE Dragon's Den funding (2015) for electronic app., improving training, reducing harm in emergency management of patients. This is now being incorporated into the new HIS system in WWL.
Safe introduction innovative surgical techniques (3 articles) published journals (2013-14) - sialoendoscopy, thyroid, balloon sinuplasty
NIHR trials- CI UK NAVIGATE, highest UK recruiter PI: CRES, DYMISTA, TACT/AMPACT - good recruitment. QUIET - 1st UK recruitment
Supervision MCh - 6 in last 5 yrs Edge Hill Univ (4 completed), 1 MS, 2 MCh, 1 MSc (other Universities - Salford, Edinburgh, Manchester)
My research is patient outcome driven - safe handover saves lives, patient outcomes in children's surgery.
Established NW Trainee Research Collaborative - 2013 (won George Seed Prize 2015). I helped develop and maintain a NW training website for the Region (entnorthwest.org.uk)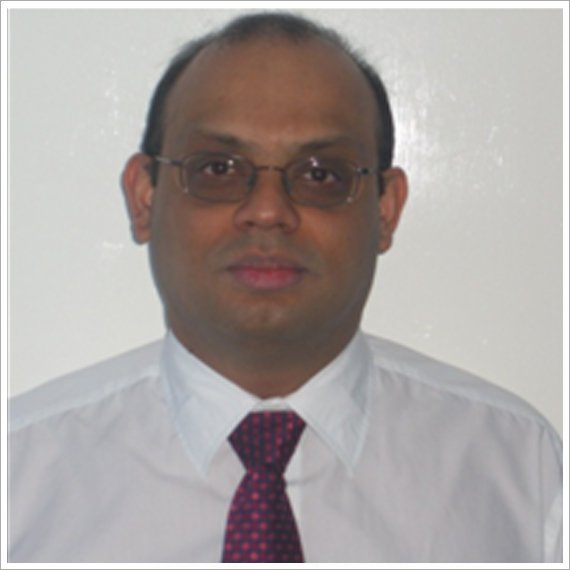 B NIRMAL KUMAR, MBBS, MPhil, DLO, FRCS (ORL-HNS)
Professor of Otolaryngologist
Wrightington Wigan & Leigh NHS Foundation Trust
UK