Colin K Drummond, PhD, MBA
Professor and Assistant Chair
Department of Biomedical Engineering
Case Western Reserve University
Cleveland, Ohio, USA
Phone: +1.216.533.8118
E-mail: cxd@case.edu
Education
| | | |
| --- | --- | --- |
| MBA | 1997 | Case Western Reserve University |
| EMoT | 1995 | Case Western Reserve University |
| Ph.D | 1985 | Syracuse University, Mechanical Engineering |
| M.S | 1981 | Syracuse University, Mechanical Engineering |
| B.S | 1979 | State University of New York, Buffalo, Mechanical Engineering |
| A.S | 1977 | State University of New York, Morrisville, Engineering Science |
| C&G | 1974 | Canterbury College, England, City & Guilds of London Certification |
Experience
| | | |
| --- | --- | --- |
| 2015 – present | Professor | Department of Biomedical Engineering; Case Western Reserve University |
| 2016 - present | Professor | Institute for Computational Biology and Masters of Public Health Program; School of Medicine |
| 2015 - present | Faculty Director | Case Schools of Engineering and Management; Case Western Reserve University |
| 2014 present | Professor | Proteomics and Informatics; School of Medicine |
| 2013 - present | Co-Director, | Department of Biomedical Engineering; Case Western Reserve University |
| 2014 - present | Research Faculty | Department of Anesthesiology and Perioperative Medicine; University Hospitals Case Medical Center |
| 2013 - present | Research Faculty | Department of Urology; University Hospitals Case Medical Center |
| 2014 - 2015 | Associate Professor | Frances Payne Bolton School of Nursing; Case Western Reserve University |
| 2008 - 2014 | Coulter Program Director | Department of Biomedical Engineering, Case Western Reserve University |
| 2012 - 2014 | Guest Professor in Medical Entrepreneurship | Rouen Business School, Rouen (France) |
| 2011 - 2014 | Adjunct Assistant Professor | Department of Biomedical Engineering, Case Western Reserve University |
| 2011 - 2013 | Guest Professor in Biodesign | School of Aerospace Medicine; United States Air Force (Dayton, Ohio) |
| 2007 - 2014 | Adjunct Assistant Professor | Department of Mechanical Engineering, Case Western Reserve University |
Biography
Colin is a Professor and Assistant Chair in the Department of Biomedical Engineering, Case School of Engineering at Case Western Reserve University, conducting research and teaching in the areas of design, healthcare IT, and Informatics. Colin was an Associate Professor in Nursing during 2014 and before that Colin was the Director of the Translational Research Partnership within the department of Biomedical Engineering. For 25 years Colin has worked in the application of technology to the creation of products and has been a co-founder of two MEMS start-up companies. Colin was the co-founder and President of the Ohio MEMS Association, a technology research and educational organization serving MEMS technology development efforts. Part of Colin's industrial experience was serving as the Director of Clinical Research for non-acute medical products at the Invacare Corporation. Colin's PhD in Engineering is complemented by an MBA in the Management of Technology. He holds three product patents (a fourth is pending) and has published extensively on systems development and interdisciplinary technology management.
Research Interest
Colin's current research is in the areas of:
Flight Nursing: Currently working on a funded inter-professional program focused on hand-off-errors in life-flight and decision-making under stress.
Data Science/Analytics: Examining data sets from two general areas of human performance.
Wearable Sensors: Recently launched a research program to develop outcomes measures for professional athletes for human performance assessment.
Cognitive Neuroscience: Collaborating with the UH Department of Anesthesiology in three areas: Decision-making under stress for improvement of emotional intelligence of clinical personnel in-training, Interface design of EMR for usability in the OR, medical evacuation, and life-flight, Layered concept map techniques to assess clinical decision-making.
Health care IT and Informatics
Entrepreneurship and innovation in healthcare
Scientific Activities:
Honors and Award
Awarded the 2015 Carl F. Wittke Award for Distinguished Undergraduate Teaching
Nominated for the 2014 John S. Diekhoff Graduate Teaching Award.
Nominated for the 2013Carl F. Wittke Award for Distinguished Undergraduate Teaching.
Publications
Drummond, C. "Biomedical Engineering Entrepreneurship," Yale University Press; concept under development for release in Fall 2017.
Drummond, C., "Financial Decision-Making for Engineers – A Field Guide"; Yale University Press; to be released in Spring 2016 .
Drummond, C., A. Hdeib, and F. Khan "Chapter 3: Introduction to Materials for Medical Device Implants" ASM Handbook of Materials for Medical Devices, June 2012.
Drummond, C. "Team-based learning to enhance critical thinking skills in entrepreneurship education," Journal of Entrepreneurship Education, Vol.15, pp.57-64. April 2012
Koo, B., C. Drummond, S. Surovec, N. Johnson, S. Redline., "Validation of a Polyvinylidene Flouride Impedance Sensor for Respiratory Event Classification During Polysomnography," Journal of Clinical Sleep Medicine, Volume 7. No.5, pp.479-485. October 2011.
Palwai, M.E. Skowronski, A.J. Coreno, C. Drummond, E.R. McFadden, Jr, "Comparison of O2 conserving devices for patients with hypoxemia," Am. J. Respir. Crit. Care Med. 2010; 181: 1061-1071. May 2010.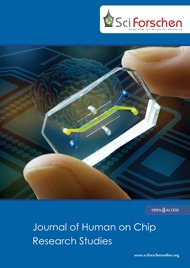 ---