Abhishek Singh, PhD
Postdoctoral Research Scholar of Materials Science and Engineering
Prof Yingling's Group
North Carolina State University
Raleigh, North Carolina, USA
Phone: 1-517-927-2418
Email: asingh7@ncsu.edu
Education
| | | |
| --- | --- | --- |
| North Carolina State University | Materials Science and Engineering | Ph.D. 2012 |
| Michigan State University | Packaging Science | M.S. 2007 |
| Indian Institute of Technology Delhi | Polymer Science | M.S. 2004 |
| Aligarh Muslim University, India | Petrochemicals | B.S. 2002 |
Experience
| | | |
| --- | --- | --- |
| 2014-present | Postdoctoral Research Associate | Material Science and Engineering, North Carolina State University, Raleigh, NC, USA |
| 2012-2014 | Postdoctoral Scholar | Material Science and Engineering, North Carolina State University, Raleigh, NC, USA |
| 2008-2012 | Research Assistant | Material Science and Engineering, North Carolina State University, Raleigh, NC,USA |
| 2006-2007 | Research Assistant | School of Packaging, Michigan State University, E. Lansing, MI (USA) |
| 2004-2005 | Senior Research Fellow | Indian Institute of Technology Delhi, India |
| 2002-2004 | Research Assistant | Indian Institute of Technology Delhi, India |
Biography
Abhishek Singh is a postdoctoral researcher at the Department of Materials Science and Engineering, North Carolina State University since 2012. He received BS in Chemical Engineering from Aligarh Muslim University in June 2002, MS in Polymers Science and Technology from Indian Institute of Technology, Delhi, in June 2004. Later worked as a senior research fellow at IIT Delhi-based start-up initiative from 2004 - 2005 developing geomembranes for rainwater harvesting. Then received MS from the school of Packaging, Michigan State University in December 2007. In August 2012, he received his Ph.D. in Materials Science and Engineering from North Carolina State University. He published 15 Journal Papers and a US patent. In one of his pioneering research, using multiscale molecular modeling techniques involves how the cellulose synthase protein in plants would assemble and function to make cellulose in Cotton, Moss, and Arabidopsis species. Design mutants of these proteins would allow transforming plants into easily digestible feedstocks for cost-effective second generation biofuels. Other significant research includes developing mutant variants of the Barley crop that can withstand harsher environments, specifically soils having boron toxicity. Industrial collaborations with Eastman Chemicals to design an efficient, lighter weight, and Eco-friendly tires systems.
Research Interest
Multi-scale computational modeling
Bioinformatics
Biofuels
Protein structure-functions prediction
Polymer nanocomposites
Nanofiltration
Scientific Activities
Award and Honors
Principle Investigator XSEDE grant TG-MCB130155
First prize for poster presentation, Materials Research Society, national meeting 2011, Boston.
Grand award Judge for Intel International Science and Engineering Fair, May 11-16, 2014, Los Angeles, CA.
Founded English speaking club for international students at North Carolina State University
Member of Sigma Xi, The Scientific Research Society Honorary society since 2008.
Elected secretary of the Materials Research Society student chapter, North Carolina State University, 2009-present.
Member of American Chemical Society, Biophysical Society, Materials Research Society.
Mentoring experience: Mentored an undergraduate NCSU; Instructor assistant and student counselor at MSE, NCSU K12 summer camps, Material Science & Engineering open house, NCSU. Instructed summer schools projects for high school students at Michigan State University.
Patent
Bioadhesive from Distillers' Dried Grains with Solubles (DDGS) and Methods of Making Those, Inventors: A. K. Mohanty, Q.Wu and A. Singh, United States Patent number US 7837779 B2.
Publications
B.T.Nixon, K.Mansouri, A. Singh, J. Du, J.K. Davis, J.G. Lee, E. Slabaugh, V.G.Vandavasi, H. O'Neill, E. M Roberts, A. W Roberts, Y. G Yingling, C. H Haigler Comparative structural and computational analysis supports eighteen cellulosesynthases in the plant cellulose synthesis complex, Nature Scientific Reports, vol 6 2016 p. 28696.
J. Nash A. Singh, N. Li, Y.G. Yingling, Characterization of nucleic acid compaction with histone-mimic nanoparticles through all-atom molecular dynamics, ACS Nano, 2015, 9 (12), p 12374–12382.
L. Sethaphong, J. K Davis, E. Slabaugh, A. Singh, C.H Haigler, Y.G.Yingling, Prediction of the structures of the plantspecific regions of vascular plant cellulose synthases and correlated functional analysis Cellulose (2016) 23: 145.
L. Lei, A. Singh, L. Bashline, S. Li, Y. G. Yingling Y. Gu Cellulose synthase interactive1 is required for fast recycling of cellulose synthase complexes to the plasma membrane in Arabidopsis. The Plant Cell Oct. 2015 vol. 27 no. 10 2926-2940.
A.Singh et.al A Barley Efflux Transporter Operates in a Na+-Dependent Manner, as Revealed by a Multidisciplinary Platform. The Plant Cell Jan 2016 vol. 28 no. 1 202-218.
A Singh, S. Snyder, L. Lee, A.P.R. Johnston, F. Caruso, Y.G. Yingling, Langmuir, 26 (22) 2010,17339-17347.
J. G. Railsback, A. Singh, R. C. Pearce, T. E. McKnight, R. Collazo, Z. Sitar, Y. G. Yingling, and A. V. Melechko, Advanced Materials 24, 4261–4265 2012.
A Singh, L. Sethaphong and Y. G. Yingling, Biophysical Journal, 101(3) 2011, 727-735.
A Singh, H. Eksiri, Y. G. Yingling, Journal of Polymer Science: Polymer Physics 2011, 49, 1563–1568.
L. Sethaphong, A. Singh, A.E. Marlowe and Y. G. Yingling, The Journal of Physical Chemistry C, 2010, 114 (12), 5506.
A Singh, YG Yingling, Simulations of Stretching Single Stranded DNA, MRS Proceedings 1301 , 2011.
E. Marlowe, A. Singh, Y. G Yingling, Materials Science and Engineering: C Volume 32, Issue 8, 1 December 2012, 2583–2588,
H. Yi, A. Singh, Y. G. Yingling, Proc. SPIE 8294, 2012.
N. Agarwal, A. Singh, I. K. Varma, V. Choudhary Journal of Applied Polymer Science, 2008,108 (3), 1942-1948.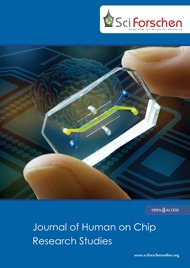 ---